News Item #1 (6/27/16): Thirty-two years ago today, Rainbow Brite brought more color than ever to American TV screens. But there's much more to our favorite darling than meets the eye! On this anniversary, check out Kenyth Mogan's article on The Colorful History of Rainbow Brite, and listen to our latest episode of Brite Cast where we interviewed him :) This never-before seen or heard info will blow your minds!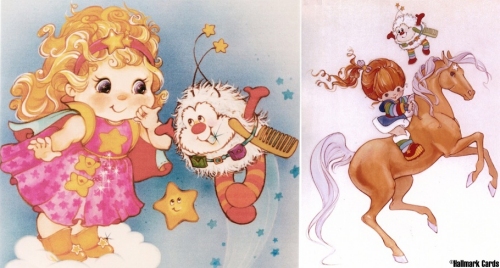 News Item #2 (6/8/16): The Limited Edition Shy Violet itty bitty is here, and she's adorable!! She was only available online and sold out in 2.5 days! Hopefully that means that more Rainbow Brite characters will be coming down the line :)
News Item #3 (5/31/16): Hallmark is releasing brand new Rainbow Brite greeting cards!! Watch this video to see all seven, and find out how to order them for yourself:
News Item #4 (5/17/16): Join us for Brite Cast episode 20, where we discuss Hallmark's latest Rainbow Brite advertisements, upcoming Rainbow Brite history lessons, new clothing, and other upcoming Rainbow Brite merchandise to keep your eyes peeled for! :)
News Item #5 (4/27/16): Have you missed the old versions of RainbowBrite.com? The games, the videos, the music? Well now you can relive them in their previous glory right here :)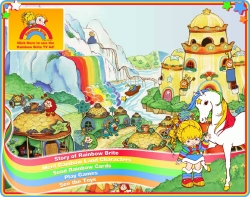 News Item #6 (4/20/16): TruffleShuffle.com has new Rainbow Brite shirts available for purchase!!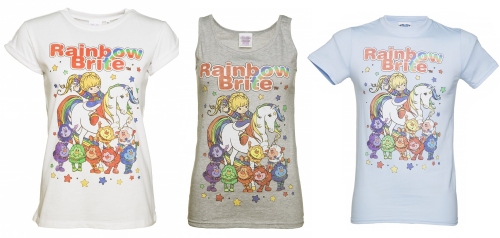 News Item #6 (4/18/16): Excitement!! An online exclusive Shy Violet itty bitty is being released on June 6th!! She's sure to sell out fast, so mark your calenders now :)
News Item #7 (4/12/16): Guess who's going to be bringing color to our Christmas trees again this year? That's right! Hallmark is releasing a brand new Rainbow Brite ornament for 2016 :) She'll be available for purchase in Hallmark stores and online beginning in July: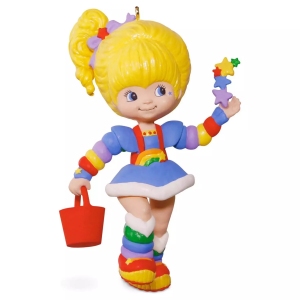 News Item #8 (1/28/16): Hallmark has three new Rainbow Brite items in stock! A Patty O'Green, Buddy Blue, Champ, Lucky itty bitty 4-pack, and two new books! Check them out in your local Hallmark store, or purchase them online here. BriteCast episode 19 is also available for download!