News Item #1 (4/18/17): TruffleShuffle.com has come out with two new Rainbow Brite mugs, the LaLa Orange itty bitty release has been moved up from December to November, and we've gotten our first look at the 2017 Rainbow Brite Keepsake Ornament, coming out in October! :)
News Item #2 (3/12/17): I've got several pieces of good news to throw your way! Singer, Kenyth Mogan, has released a single of his rendition of Rainbow Land. Hallmark has released a new book: Rainbow Brite and the Most Important Color. It comes with a Color Belt! Hallmark added 18 new classic designs to Zazzle, where you can purchase all sorts of amazing merchandise. Australian fans can now stream all 13 classic Rainbow Brite episodes on Stan. I've uploaded more videos to my YouTube channel. And, last but not least, Hallmark is releasing a LaLa Orange itty bitty in December as an online exclusive! Can't wait! :)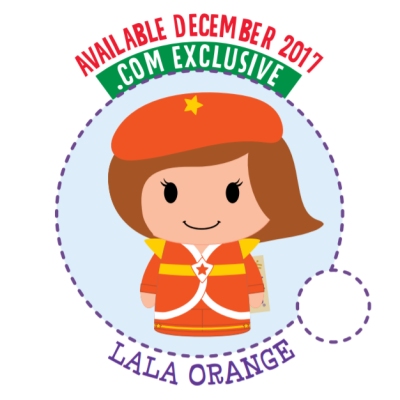 News Item #3 (1/4/17): Happy New Year! I hope you all had a happy holiday season! After the large dolls, Hallmark also released a pouch purse, the Starlite itty bitty, and a Stormy itty bitty/book set at the end of 2016, plus they put out a POP style ornament in Wal-Mart stores. I uploaded several more videos to my YouTube channel, and we released a new episode of Brite Cast. I hope you'll check it all out and let me know what you hope to see from Hallmark this year!
News Item #4 (10/31/16): And October goes out with a bang! A new personalized kids book is available online, and three new large plush dolls are now available in stores and online - Sunriser, Skydancer and Stormy!! I also recently found the owner of a vintage Stormy prototype doll - something the fandom has been seeking for years. Happy Halloween to all!! :D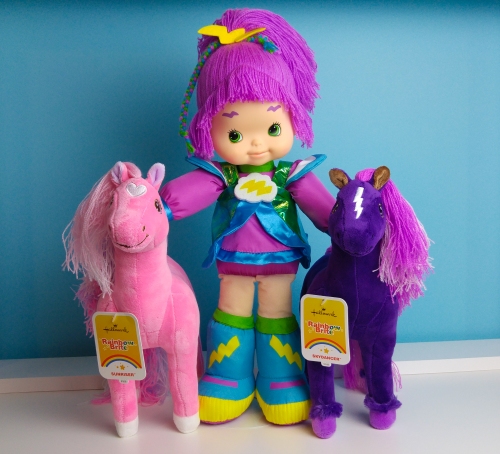 News Item #5 (10/17/16): October keeps getting better for Rainbow Brite fans! Two more items will be coming to Hallmark stores soon - a Starlite itty bitty, and an adult Rainbow Brite coloring book :) You can watch my review of Starlite here. I very much look forward to getting the coloring book in my hands!
News Item #6 (8/12/16): RainbowBrite.net is now on Patreon! I've given Rainbow Brite a home on the internet for almost 20 years. And while there are still things I have in store for the site that I can accomplish myself, I'm also at the point where I need some help. It's time to tackle the big projects that fans have wanted for years, but were too difficult for one person to do. So take a look at the reward levels and become a patron today! :)