News Item #1 (6/18/15): Hallmark's Special Edition Rainbow Brite itty bittys are available now! Click here to buy them online while supplies last. Below is my video review of these adorable dolls :)
Click here to read more about these products, and future Rainbow Brite products that Hallmark has planned for this year and next. And take a moment to watch their super cute commercial for the Classic Rainbow Brite itty bittys that will premier in stores and online this August:
News Item #2 (6/10/15): Brite Cast episode #14 is here! Join us as we discuss the latest news in Rainbow Land :)
News Item #3 (6/5/15): Hallmark has begun to release pictures of their upcoming merchandise! First up, a Rainbow Brite itty bitty and five Sprite itty bittys! Keep checking Hallmark's official Rainbow Brite Facebook page for more updates :) Also, Kit Neale's Rainbow Brite themed women's fashions are now available from colette.fr.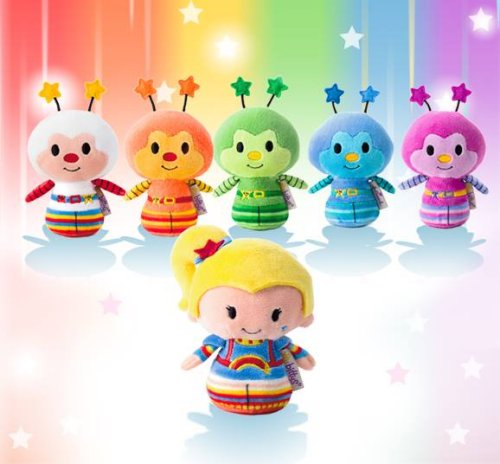 News Item #4 (3/27/15): Hallmark will be releasing new classic style dolls, itty bittys, and a new book in August of this year! They provided concept images and information today, which I included in a blog post. They look super adorable! :) Join in on the conversation on Facebook!