News Item #1 (4/27/16): Have you missed the old versions of RainbowBrite.com? The games, the videos, the music? Well now you can relive them in their previous glory right here :)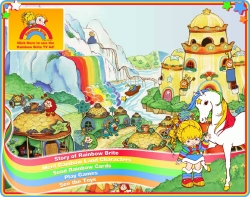 News Item #2 (4/20/16): TruffleShuffle.com has new Rainbow Brite shirts available for purchase!!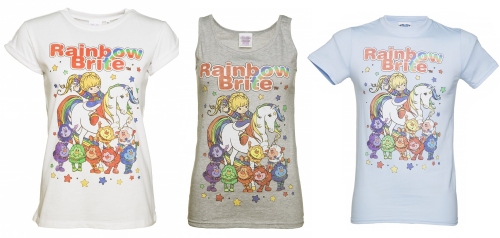 News Item #3 (4/18/16): Excitement!! An online exclusive Shy Violet itty bitty is being released on June 6th!! She's sure to sell out fast, so mark your calenders now :)
News Item #4 (4/12/16): Guess who's going to be bringing color to our Christmas trees again this year? That's right! Hallmark is releasing a brand new Rainbow Brite ornament for 2016 :) She'll be available for purchase in Hallmark stores and online beginning in July: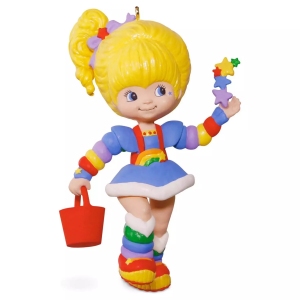 News Item #5 (1/28/16): Hallmark has three new Rainbow Brite items in stock! A Patty O'Green, Buddy Blue, Champ, Lucky itty bitty 4-pack, and two new books! Check them out in your local Hallmark store, or purchase them online here. BriteCast episode 19 is also available for download!
News Item #6 (1/25/16): TopShop is selling another pair of Rainbow Brite boy shorts! Get your own pair here :)