News Item #1 (1/13/20): PixelHeart's NES compatible version of Coleco's "Journey to Rainbow Land" video game is now available for pre-order. Release is scheduled for January 31st. I've uploaded a couple of new videos to my YouTube channel. And, TruffleShuffle.com also has new Rainbow Brite tees and sweatshirts coming soon!
News Item #2 (10/1/19): HalloweenCostumes.com has added a child's Rainbow Brite costume to its offerings this year!! Check it out, along with their adult Rainbow Brite and infant & toddler Twink costumes :)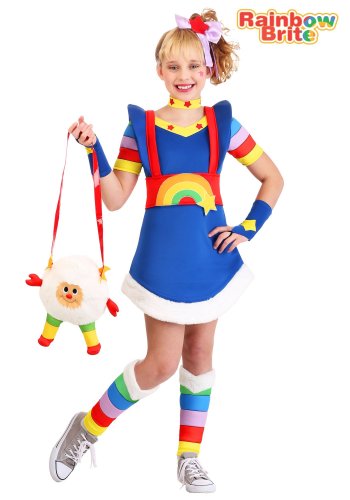 News Item #3 (6/19/19): The trade paperback of Dynamite's Rainbow Brite comic series is available now! It's available in local comic shops and on Amazon, and hopefully it will be available in bookstores and libraries eventually. It contains all five issues of the series, and sales of this trade will most likely determine whether or not the series is continued. So, let's hope it sells well!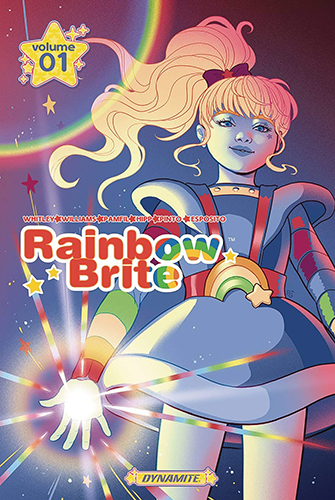 News Item #4 (6/7/19): Did you miss out on the mini-arcade game from Coleco's Kickstarter? If so, you can purchase one now through Coleco's website!
News Item #5 (6/6/19): TruffleShuffle.com has released four new adorable Rainbow Brite items for sale online!
News Item #6 (3/20/19): Issue #5 of Dynamite Comic's Rainbow Brite comic series is now available! This is the last issue of the first arc, but it has not been cancelled! Dynamite will make a decision about its future after the trade paperback comes out. So, if you want this comic to continue, be sure to pick it up when it becomes available! You can watch my full review of issue 5 here :)
News Item #7 (3/12/19): Hallmark Japan has released some amazing Rainbow Brite products! They have downloadable digital goodies that can be enjoyed all around the world. They have LINE digital stickers which are available only for Japanese customers. And they're selling Rainbow Brite stationary items in Loft stores in Japan!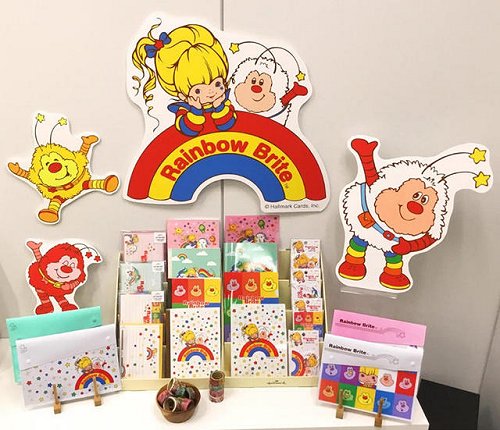 News Item #8 (2/21/19): My Rainbow Brite mini arcade game from Coleco has arrived!! Check out my unboxing and quick review here :)