News Item #1 (10/11/17): The Rainbow Brite mascot costume showed up at New York Comic Con this year. See the official Rainbow Brite Facebook page for pictures. Hallmark also released animated stickers for iOS devies. This year's POP Style Tickled Pink and Rainbow Brite ornaments are now available at KMart and WalMart stores. Hallmark's 2017 Keepsake Ornament is now available in Hallmark stores as well as an itty bitty greeting card! You can check out my reviews of these items on my YouTube channel.
News Item #2 (9/6/17): Hallmark released several new products in August! There is a large Tickled Pink doll, a large Dee Lite Sprite, a Rainbow Brite Snappums slap bracelet, a Starlite slap bracelet and a new children's book, Tickled Pink and the No Giggle Zone! Also, Scott Menville, the voice of Brian, will be attending Hascon, September 8-10 in Providence, Rhode Island, along with Peter Cullen, the voice of Murky Dismal. And you can see some of the new info we found out about the upcoming Coleco video game on our Brite Cast Facebook page.
News Item #3 (6/30/17): Hallmark has a mascot costume once more and she showed up at Planet Comicon in Kansas City, MO this year. The voice of Murky Dismal, Peter Cullen, will be attending Hascon September 8-10 in Providence, Rhode Island. TruffleShuffle.com has come out with a Rainbow Brite pillow, tote bag and a new t-shirt. AND ColecoVision is coming out with a retro-style handheld mini arcade Rainbow Brite video game!! Visit my Facebook page for some pictures and info, and listen to the latest episode of Brite Cast to get even more, exclusive info on this upcoming game and why you should attend the Coleco Expo August 5-6 in Edison, NJ! :)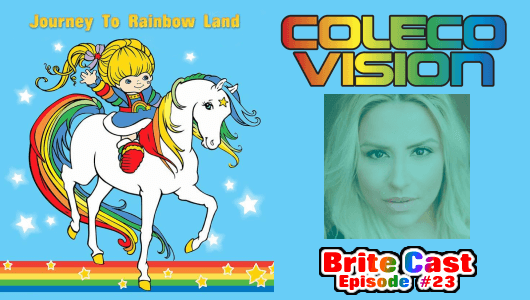 News Item #4 (4/18/17): TruffleShuffle.com has come out with two new Rainbow Brite mugs, the LaLa Orange itty bitty release has been moved up from December to November, and we've gotten our first look at the 2017 Rainbow Brite Keepsake Ornament, coming out in October! :)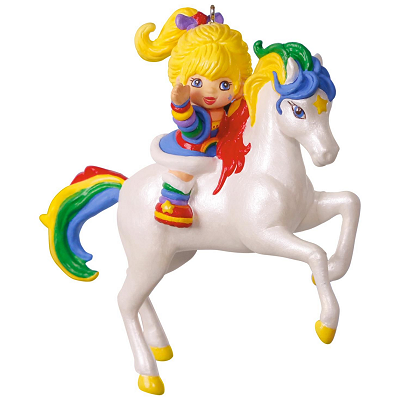 News Item #5 (3/12/17): I've got several pieces of good news to throw your way! Singer, Kenyth Mogan, has released a single of his rendition of Rainbow Land. Hallmark has released a new book: Rainbow Brite and the Most Important Color. It comes with a Color Belt! Hallmark added 18 new classic designs to Zazzle, where you can purchase all sorts of amazing merchandise. Australian fans can now stream all 13 classic Rainbow Brite episodes on Stan. I've uploaded more videos to my YouTube channel. And, last but not least, Hallmark is releasing a LaLa Orange itty bitty in November as an online exclusive! Can't wait! :)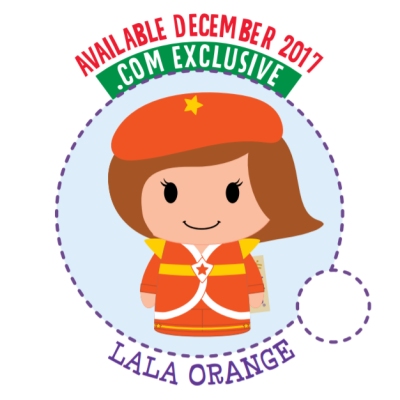 News Item #6 (1/4/17): Happy New Year! I hope you all had a happy holiday season! After the large dolls, Hallmark also released a pouch purse, the Starlite itty bitty, and a Stormy itty bitty/book set at the end of 2016, plus they put out a POP style ornament in Wal-Mart stores. I uploaded several more videos to my YouTube channel, and we released a new episode of Brite Cast. I hope you'll check it all out and let me know what you hope to see from Hallmark this year!