News Item #1 (5/818): Stefanie Eskander, the woman who designed the beloved 1980s Moonglow doll, is going to be attending JemCon this year! Hallmark added four adorable Rainbow Brite cards to their eCard store. 80sTees.com added a new t-shirt including the Rainbow Brite font. A new Rainbow Brite keepsake ornament will be coming to Hallmark stores on July 14th. And Coleco's Rainbow Brite mini arcade video game is now available for pre-order!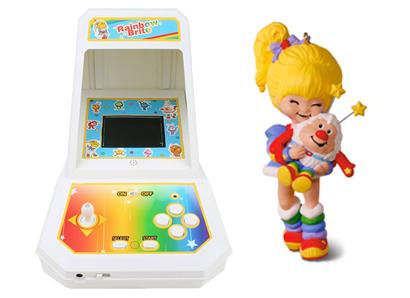 News Item #2 (2/16/18): Hallmark isn't the only company giving us Rainbow goodness this year. Funko announced that they are coming out with Rainbow Brite and Twink Pops this May!!! You can pre-order the set on Amazon and it will be available through other retailers as well. Hopefully she sells well so they'll make more characters! :D A new book is beginning to show up in Hallmark stores too!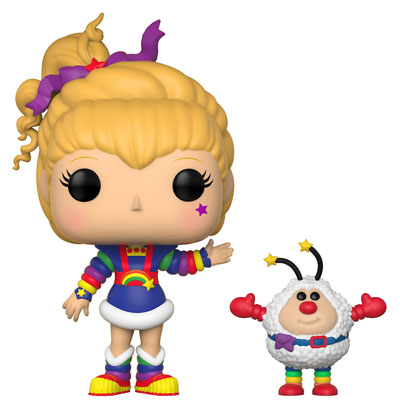 News Item #3 (12/7/17): Hallmark gave us a massive dose of awesome just in time for the holidays! A new Puppy Brite, four new Baby Sprites, a doll carrier, and a brand new book including Murky and Lurky itty bittys are now available in stores! Kenyth Mogan wrote an article about these adorable winter releases here.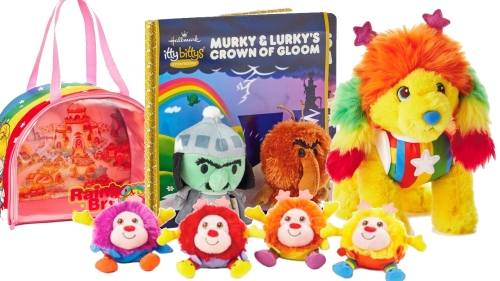 News Item #4 (11/7/17): I created a bunch of animated gifs from the original cartoon and made them available here. Hallmark released the online exclusive LaLa Orange itty bitty, which is currently still available here. They are releasing a DVD set containing all 13 original episodes very soon and you can see details about it here. And Canadian fans can now purchase the Rainbow Brite POP style ornament at Walmart stores and online! You can check out my latest reviews and merch hauls on my YouTube channel.