News Item #1 (7/1/23): The Rainbow Land Museum has closed, and nearly all of the Rainbow Brite collectibles from the museum are being auctioned off. This was a very hard decision to come to, but my move to Switzerland required it. The full auction catalog is now LIVE and accepting bids! Bid anytime between now and July 17th, then join the LIVE auction at 6pm ET on July 17th to place those final bids. Be sure to register NOW so that you don't miss out! This is your final chance to own a piece of the Rainbow Land Museum. Good luck Color Kids!!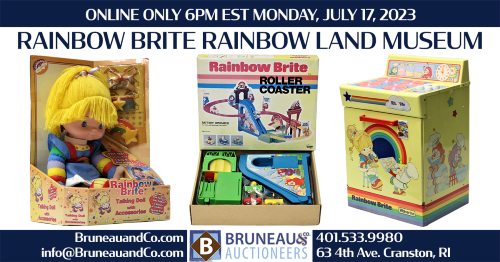 News Item #2 (4/17/23): SHE'S BACK! AGAIN! For Rainbow Brite's 40th anniversary, The Loyal Subjects is introducing the sixth generation of Rainbow Brite toys! There will be 5.5-inch articulated fashion dolls, 18-inch plush dolls, 12-inch plush dolls, and 3-inch collectible figures. "TLS Toy will launch its Rainbow Brite products first to market via Amazon with a wider retail launch planned to begin in late fall." No pictures have been released yet, but fans can get a sneak peak at San Diego Comic Con. Check out the full exclusive article from ToyBook for more information.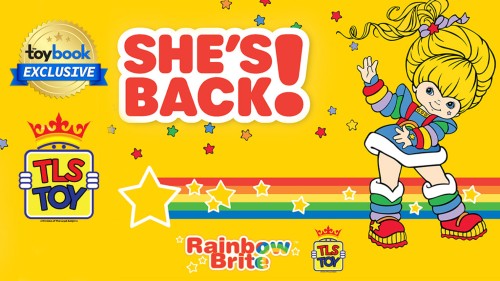 News Item #3 (7/12/22): This website is now 25 years old! You can read about and see examples of this site's evolution on my About page. I've been interviewed on several podcasts over the past two years. I continue to add to my museum. Looper published a fantastic article about things only adults notice in Rainbow Brite. TruffleShuffle.com continues to give us brilliant new Rainbow Brite merch. And a new manufacturer entered this colorful world for a limited time! Check out Unique Vintage's line of Rainbow Brite clothing while it's still available!
News Item #4 (7/27/21): I was interviewed about my Rainbow Land Museum on the Bards College podcast after giving the hosts an in-person tour. TruffleShuffle.com is still spoiling us with new Rainbow Brite products. And I finally got my hands on the holy grail of my collection, a NRFB/MIB Moonglow!!
News Item #5 (10/8/20): The Saturday Morning Rewind podcast interviewed Bettina Bush (the voice of Rainbow Brite), and it's fantastic. You should definitely give their episode a listen. TruffleShuffle.com is constantly coming out with more fabulous Rainbow Brite goodies! Craig Clark released full storyboards of a Feeln-era Rainbow Brite episode that was never produced. Check out "Smog Snafu!" Plus, HalloweenCostumes.com has come out with a toddler Rainbow Brite costume at last! Be sure to check out their other Rainbow Brite and Twink costumes and sweaters while you're there :)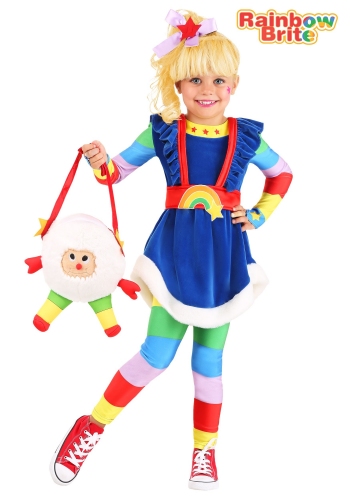 News Item #6 (5/17/20): Have you been longing to see an updated view of the Rainbow Land Museum? Well, now is your chance! I had SUCH a fun time being interviewed by John from Playtime Masters. Definitely subscribe to his YouTube channel if you love collecting! TruffleShuffle.com is teasing us with photos of more upcoming merchandise! Also, check out my own YouTube channel for some more fun merch hauls!
News Item #7 (2/6/20):TruffleShuffle.com's new tees and sweatshirts are now available for purchase! You can see most of these pieces in action in my YouTube review.
News Item #8 (1/13/20): PixelHeart's NES compatible version of Coleco's "Journey to Rainbow Land" video game is now available for pre-order. Release is scheduled for January 31st. I've uploaded a couple of new videos to my YouTube channel. And, TruffleShuffle.com also has new Rainbow Brite tees and sweatshirts coming soon!